MALAYSIA
LWN
INDONESIA.....
Hi!! Ari Ini about Malaysia lwn Indonesia...sape menang agaknya....Jom saya ceritakan ok?
Masatue saya ,ibu and my dad gi shooping beli buku Form 1....3 jer and beli tu..tu.... and kami dah dinner
nampak lah satu kedai..kedai tue ramai budak lelaki.... (( apa dah jadii)) teng0k2x Teng0k Bola keer....
macam x caye 3-0 yeke3x ....yea!! masa nak balik ayah saya terus telefon adik saya... pasal bola sepak tulah masa balik...masih lagi
3-0 tengok dah habiss.....and than 3-0 Taniah Malaysia I sokkong Malaysia!!!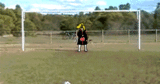 glitter-graphics.com
glitter-graphics.com